This week I have been fortunate enough to catch up with one of Australias great up and coming jockeys TYE ANGLAND. I found him to be a really great bloke and I am sure everyone at Thoroughbred Village wished him great success this season on Black Piranha and for many seasons to come.
This is what he had to say:-
Q. Where were you born, where did you grow up and where do you live now?
I was born at Wagga Wagga Base Hospital, grew up between Wagga Wagga and Wanterbadgery. Now resided in Hawkesbury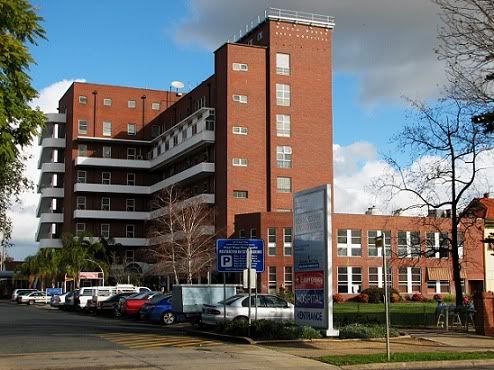 Q. What did you want to be when you were a young fella?
Professional Bull Rider
Q. How did you get into the racing Industry?
I used to play Polocrosse for NSW when a mates dad suggested I give race riding a go. He sent me to his brother (Garry Frazer) in Sydney and haven't looked back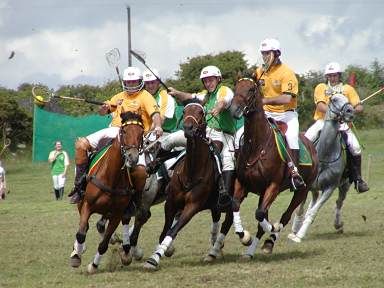 Q. Who has been the biggest influence on your career to date?
Grant Buckley- he has been a huge support throughout my career, especially when I first started off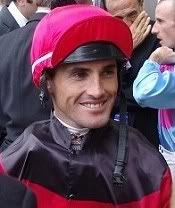 Q. You rode your 1st Group One winner earlier this year in the Stradbroke Hcp onboard 'Black Piranha' trained by Con Karakatsanis. The 3 lead up races all resulted in 2nd place finishes (George Ryder,Doncaster,Doomben 10,000). Was the pressure on you going into the race, how did you feel during the race and what was it like when you cracked it for such a big win?
I did feel the pressure going into the race, especially being the favourite but I just tried to put that behind me and treat it like any other race I've ridden in before. But once I went past the post first, it was a massive relief that I'd finally broken that mark.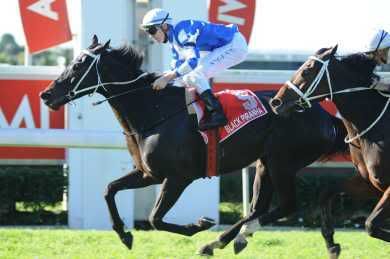 Q. 'Black Piranha' has just returned to racing after 2 good barrier trials (2nd in both) and finished 2nd first up in the Cameron Hcp. Has he come back better this prep and do you think he will head to the Cox Plate as the main goal this season?
I think he has definitely come back bigger and better this prep,
cox plate= grand final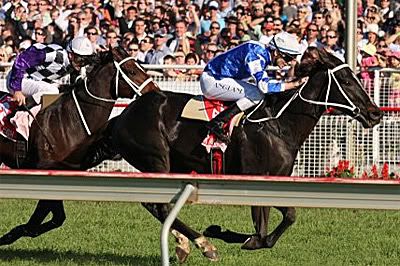 Q. What other horse should we be keeping an eye on this season and why?
Champagne Dynamite of Gerald Ryan's- Young, up and coming 2 year old- trialled really well this week.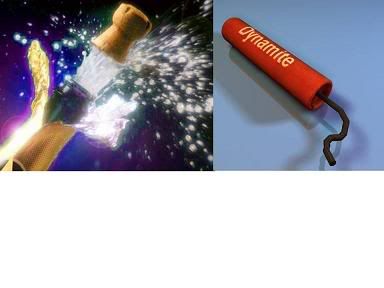 Q. Who is the best jockey you have ridden against and why?
Corey Brown- Excellent technique, great style, very well balanced and can judge a race perfectly.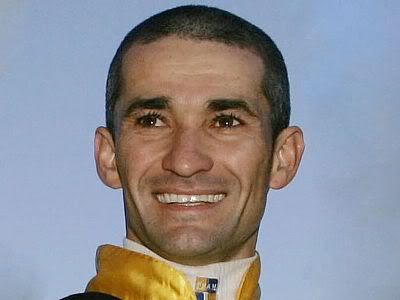 Q. You recently won 4 consecutive races at Grafton which included the Grafton Guineas, how much of a thrill was it do that?
It was a big thrill, all 4 winners were for Tim Martin, who is an excellent supported of mine.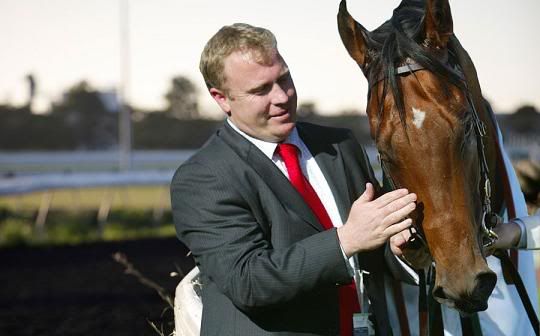 Q. Your a Brisbane Broncos fan. Will they win the Grand Final this year? Who is your favourite Broncos player from any season?
That woud be great, fingers crossed. It would have to be Darren Lockyer
Q. If you could see any sporting evnt live, which would it be and why?
PBR (Professional Bull Riding) in America.


Q. You are having a BBQ with a few beers on a sunday afternoon . Which 3 famous people get an invite?
- Frankie Detorri
- Darren Lockyer
- Ty Murray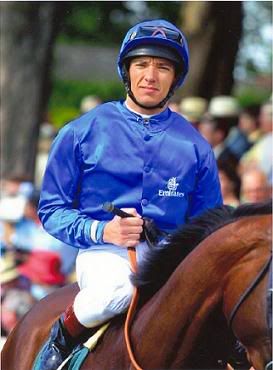 Now for a few quick ones

Con Karakatsanis- Carrots & Bananas
Fav food- A really good steak
Prince Arthur- My first listed winner at Rosehill Gardens
Fav racetrack- Rosehill Gardens
Best Horse seen- Makybe Diva
Nairobi- What the? (Ha Ha got you! You have ridden Nairobi 11 times for 10 wins!)

What I'd do with my last $50- Wine & Dine
Fav holiday destination- Anywhere sunny
If I won $1million- Help my family out
Fav movie- The Hangover
Best advice given- The steeper the mountain, the harder the climb. Better the view from the finishing line

Cheers Michael,

Tye Angland.







-------------
2007 JASBTC Champion,2008 JASBTC Runner-Up. NSW Surge-Aussie LFL Champions 2013/14