I had a wonderful two days sitting on the beach with Maximillions enjoying a few cold Ales. We had a good old chat and this is what he had to say:-
Q. Why do you have the username "Maximillions"?
Honestly..what a cool name ! Imagine that on your passport baby !
Q. Married, single,kids? Where were you born and were do you live now?
Single baby ! Too many Girls in the world to just settle for one ! I was Born in Cairns Baby - Edgehill, only Sugar Cane there then ! I live on Maggie Island some time and T'ville city some time and Gold Coast some time.

Q. What do you do for a crust?
I am a Builder (Retired) ...only build things for me now,... only if I have too !!

Q. What did you want to be when you were a youngster?
A Builder Baby !

Q. Whats your fav sport to watch, and who do you support?
Any Sport thats competitive....not interested in seeing someone get flogged......except NSW in State of Origin !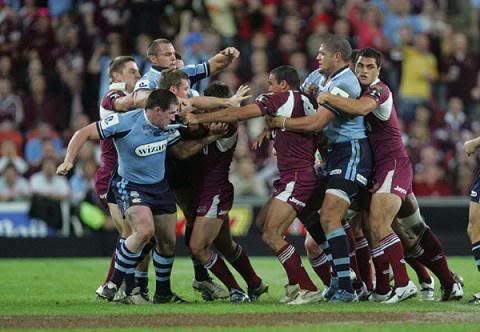 Q. What do you enjoy doing in your spare time apart from sport?
Relaxing and touring.
Q. Do you play any sports. Where you talented as a youngster?
I played field hockey...Yeah baby ! Played for Queensland when younger and again as a Veteran....Yes we all still think we are still 17 ( You might get the ball past me son...but you ain't going anywhere !)! Got talked into a game of golf by some of my football mates, It just came very natural to me...smoke that little ball and putt it in the hole, how easy is this !....Golf should only be played with your mates ! I only play golf with my mates.... ! ...oh and in the off season we'ed Bat and bat and bat...the Captain would always declare and me and me mate would be not out...saw the ball like a footy in those days !
Q.Who is your sporting hero and why?
So many....I'm Bias, Rick Charlesworth ! Honestly, a true champion, a living legend ! No frills, no cash, just the best dam competitive man ever !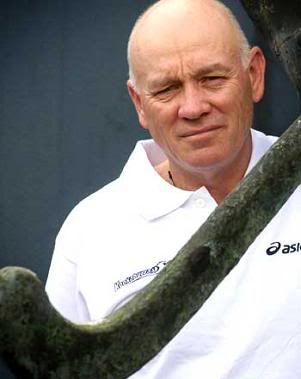 Q. Whats been your biggest win and loss on the punt?
Now I call a punt..anything where i put my $$ up and theres a risk I may not get any of it back ! I have had some massive Gains on the stock market (years ago) in and out quick, or as some say momentum trading ! ....But became a Tax headache baby ! Remember AMP....before they listed in 2000 ...I was a good boy, I had been with them for 20 odd years, they gave me thousands of shares for free, and I asked for more as well !!! The whole country expected $16 tops, or thats what the papers said ....in 5 mins flat they went to $44, I sold over the phone, It was like I had just won lotto...all on my own ! I was building my house on the island at the time, concreting, I just told the driver to wait, cause I would only be a minute on the phone !....the bloke on the other end was screaming at me "What do you want to do ?" ........"SELL BABY SELL !"
Q. Which sporting event would you like to watch live?
AC/DC baby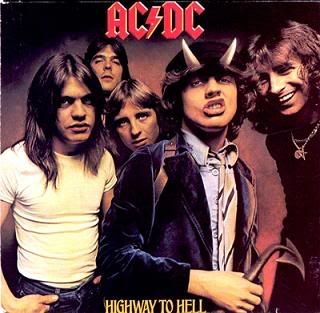 Q. WHat would be your ultimate job?
Being invited to all Major and Minor carnival races days all over the country....As "Maximillions"....Now that would be a great life !
Q. You have 2 free dvd rental vouchers, what you you rent?
The Warriors and Mad Max

Q. Which cartoon character/super hero do you most associate with?
Road Runner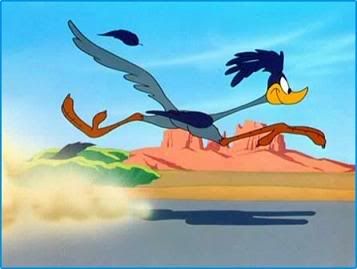 Q.20th Century Fox has asked you to star in thier new romantic comedy. Who is your female co-star and whats the movie called?
any of the Miss Noosa's - "Beach Me Baby"


Q. What would be your favourite holiday destination be and why?
Most places in Australia....its Home....theres no place like home baby ! Love the Gold Coast (Broadbeach) its just so....yummy ! I go there often !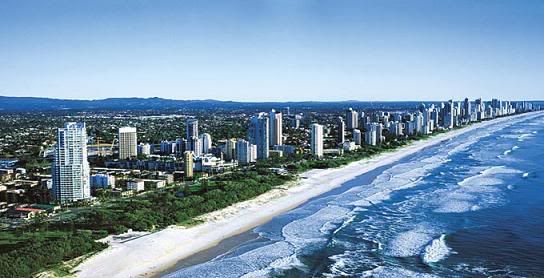 Q. What would you do with your last $100?
My last hundred......Put a big add in the Lonely Planet. This would make sure there would be an endless supply of backpackers at Maxi's house!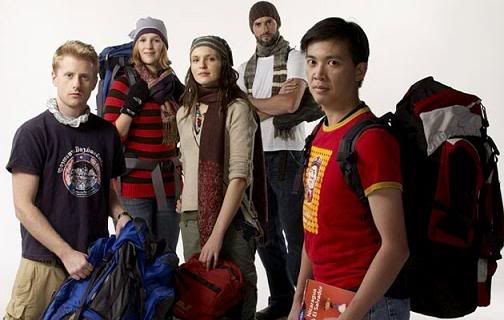 Q. Any hidden talents we don't know about?
No, all my Talents have been exposed !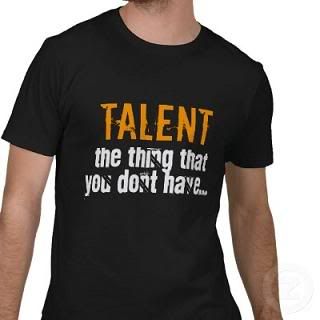 Q. Whats a typical day on Maggie Island?

Peace baby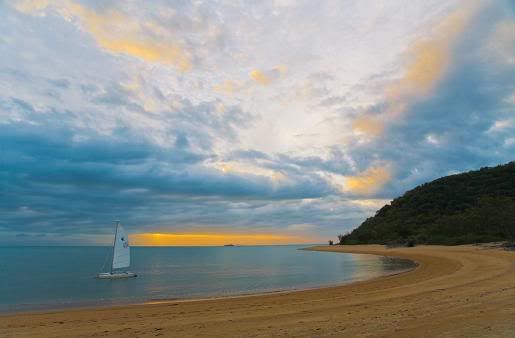 Q. Rick Charlesworth, AC/DC and Kanga are coming for dinner, what will you cook and what will we drink?

There will be a very large bowl of M&M's all types ! There is a bar and it caters for every type of drink ! I will cook a wonton soup dish and baked Coral Trout !

Ok word association time my friend:-
Politics-Gay
Generation Y-Out There
Fav Book-Courier Mail
Dole Bludgers- Good Luck
Thoroughbred Village-not bad baby
Best advice I was given- Never ever sell property
Malcolm Turnbull-Clown
Fav TV show-Seinfeld
Love-Girls
Fav Drink-Ginger Ale
I am scared of-Cyclones
If I had 24 hours to live-Root
Queensland-Winners
Last time I laughed so hard it hurt-When I was with a bus load of American Tourists.....and they just did everything i said ! ...I still roll around laughing today !
Maximillions thanks for your time, it has been very educational and relaxing. You are one Chilled Baby!!!


Edited by Mayor - 04 Sep 2009 at 10:32pm