Time for interview No.2.
I would like to introduce everyone to Bagman, also known as DAVE, age unknown.
I go by that user name as Id put on the bets for all and sundry with the local SP. My math also allowed those who placed bets to know what the return from the SP would be eg 7/4 at $20. Later on I held the bag for a local bookie. Its a complicated process that involved looking tough, nodding my head a lot and chewing gum. Age? Carbon dating says Im a fossil and as such BHP have declared me a site of interest........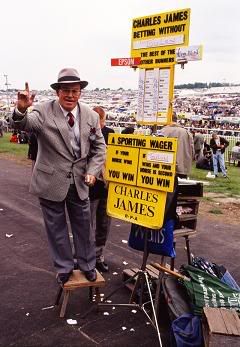 Q.2. Where were you born? And where do you live now? Married, kids?
I was whelped at Newcastle Mater and tipped the scales at 11lb +. It took two nurses to carry me and Im informed they'd put me next to a premature baby in the nursery/cots viewing area. Im still in therapy over that...... Im married still live near Newcastle and have sired four fillies who, thank the Lord, all threw to the Damside.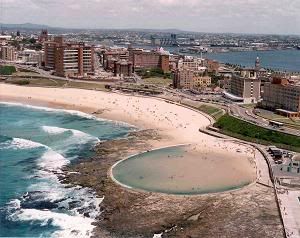 Q.3. Apart from your lovely wife which other woman in the world gets your tick of approval?
Kate Beckinsale. Have you seen that Underworld movie!! WHOA! Man hot leather and a hot body equals NO viagra tonight baby!
Q.4 What sports do you enjoy the most? Did you or do you do any competing yourself?
I enjoy watching most League matches but played Aussie Rules until I was 17 when I switched to League. My first game of League involved the shattering of my two front teeth and a severe concussion. From then on I was hooked..........Nowadays I play local City and Sub cricket. Theyre a great bunch of lads eg beers are $2!! and when we're sober we occasionaly win.
Q.5. As a league fan how would you fix the problems involving the drinking culture in the game?
Apart from converting them all to Islam or making them drink only xxxx -lets face it who could drink that crap til inebriation- I'd introduce the Cinderella rule. If theyre not back by midnight they turn into washer women.
Q.6.Who do you support in league? Which 2 players from the past or present would you like to see in your team?
Canberra Raiders. Id have Tommy Raudonikis as halfback and give me Glen Lazarus in the front row. That way we could all get pissed with Tommy and listen to Glen tell us all how good he is.
Q.7. Where is your favourite holiday destination and why? Where would you like to visit if you had the funds to achieve it?
Favorite holiday , Darwin. Laid back doesnt do it justice. Reclined back does. If funds and babysitters permitted I would tour Europe from GB to the steppes of Russia.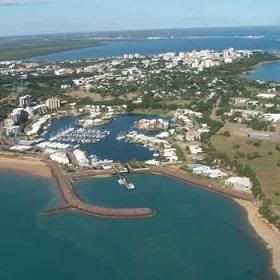 Q.8. What do you do for a living?
Risk assesment.
Q.9. What were your favourite toys/games growing up as a young fella?
Favorite toy would be a junior sized M16. It made that horrible rattle sound when you pulled the trigger. But after 10 years in Canberra the wife and I have some new toys.....
Q.10. You are about to run for NSW Government in the next election, what are your main points that your campaign will be attacking?
Ive said it before and Ill say it again I would be the ONLY honest politician. Why? Well the party name says it all, 'The get Dave elected so he can retire on a full pension in 6 years party'. Seriously, Id build a nuclear reactor somewhere near Skippers place. That would solve the electrity crisis and get Cronulla a decent footy team.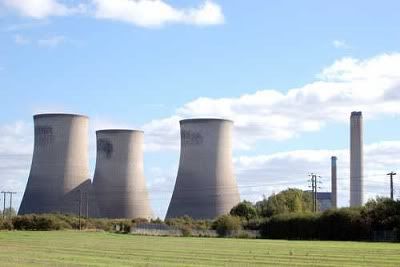 Q.11. What is your favourite meal to cook at home? What is your fav food when dinning out?
At home I make Masterchef seem like a Wiggles cooking segment. Im your typical bloke when cooking a dash of this a pinch of that and a whole lotta hope. My fave when dining out is Sweet Chilli Crab.
Q.12. You are stuck on a desert island and can take one book, one movie and one CD, what do you take?
The book would be 'DIY ;how to build a boat on a desert Island' The movie would be "DIY; how to navigate by the stars' , and the DVD would be a porno.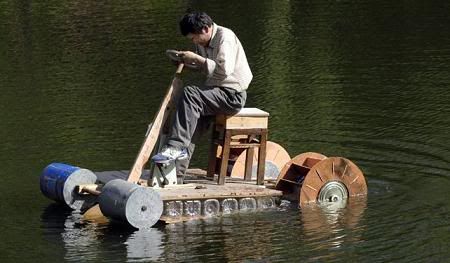 Q.13. If you could change one thing about the World today what would it be and why?
Whoever won the Ashes would keep the Ashes. That or Id have George Bush reelected, lets face it, we havent had a good laugh at America since Obama got in.
Q.14.Who would play you in a movie about yourself? And what would the movie be called?
I'd play the part of my conscience. All consequence and no action. The title would be 'Dave, the man, the myth, the legend'.
Thanks Bagman it has been interesting!!